Now is the time to register your class to explore with The National WWII Museum! In one week, thousands of students across the world will tune into a live, interactive journey into D-Day. Learn about the greatest amphibious invasion in history and a turning point in World War II by registering your class today.

The 75th Anniversary of D-Day Electronic Field Trip is a free program perfect for social studies and foreign language classes, and tailor-made for all-grade assemblies. The program is hosted by four student reporters from the United States, Canada, England, and France—truly a transatlantic experience. Perfect for students in grades 7–12.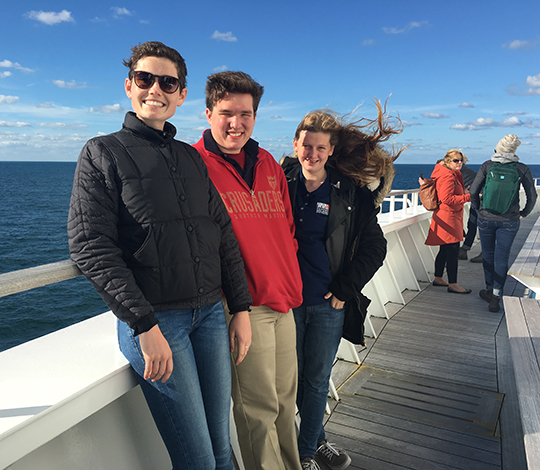 Student reporters Wiley, Michael, and Lucy crossing the English Channel to explore the Normandy coast.
No special technology is required. The webcast will be live captioned in English and French and will feature live polling and Q&A, so your students can participate without ever leaving the classroom.